Counter-Meal: Deconstructing Food Sovereignty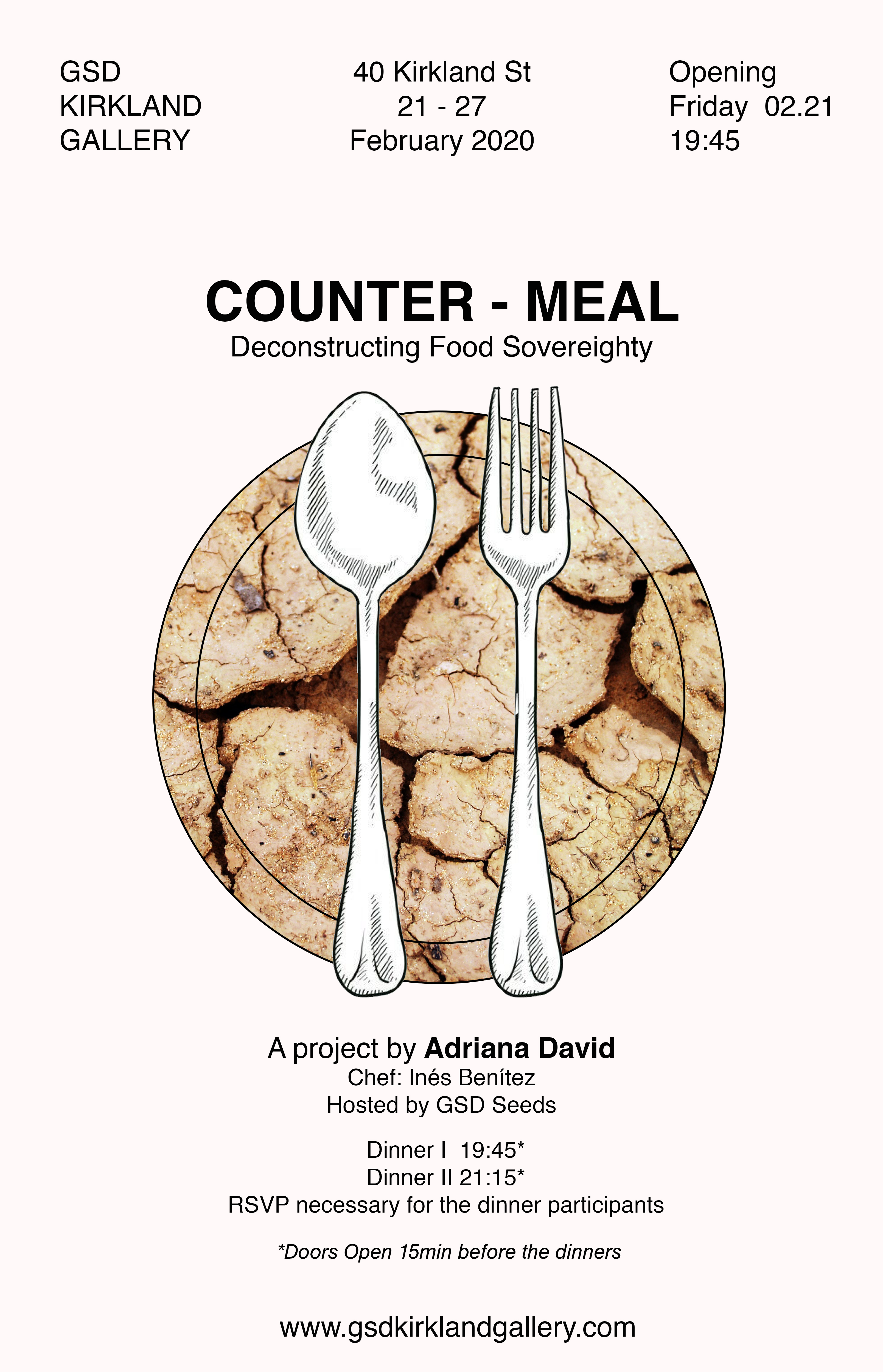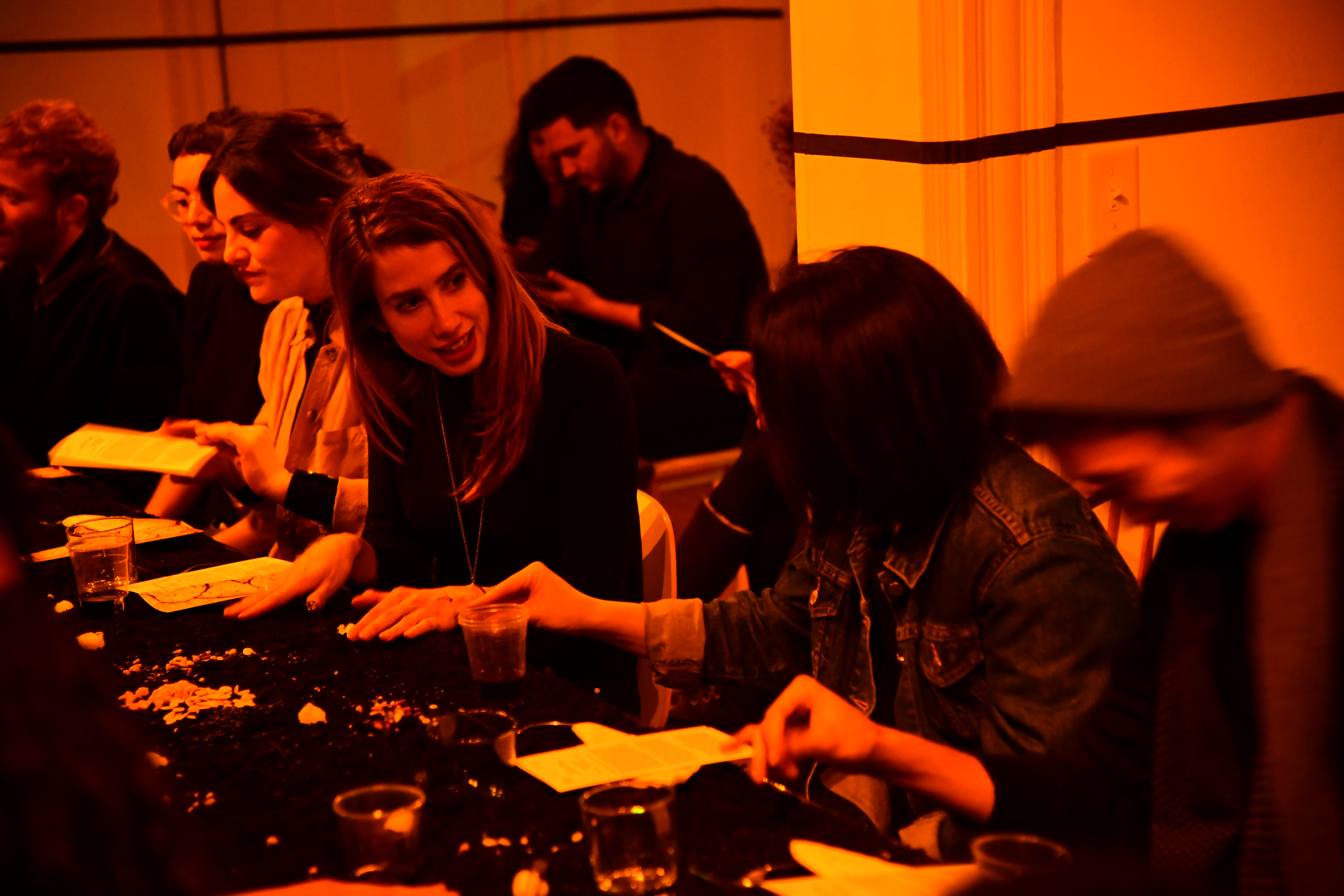 Performance dinner and exhibition
Kirlkland Gallery, Harvard GSD
Cambridge, Ma
Link to gallery's website


Food in society's memory has infinite nuances.
This project aims at communicating the great ravages of this century's agricultural crisis through a performance dinner. This crisis was initiated during the Green Revolution in the 1950's, with the arrival of agro-chemicals, genetically modified organisms (GMOs), immense food empires and monocultures. It was a 360-degree turn in the ways farms and lands were managed which gave birth to today's great loss of food sovereignty: countries' loss of food security, loss of fertility in soils, farmers´ extreme poverty and forced migration, India's 300 000 suicides, abandoned families, abandoned farms, loss of food, and seed diversity.
Following the inaugural dinner, an exhibition of the ingredients used, as well as articles, graphics and descriptions that demonstrate the great damage that this economy is doing to many systems of our modern world.
.