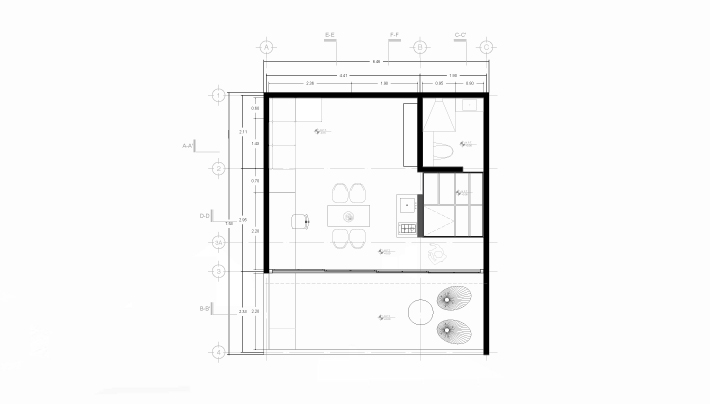 Area: 60 m2
Team: Adriana David,
Guillermo Galindo
Mexico City
In collaboration with Guillermo Galindo



This is a house on top of a 1900 house in the Roma neighborhood of Mexico City. The idea of this project was to create an additional independent room for the original house that could benefit from the fantastic weather on the rooftop, warm and open air. It is a light steel structure that looks not to compete with the original building, respect it and at the same time stay completely invisible from the original architectural design. We chose simple materials that could create a dialogue between the old and the new and maintain a touch of modernity.
.